Bilbao walking tour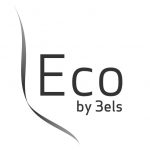 Recommended:
 Duration: 4-6H

 Time: 9AM-10PM

 Best season: all year

 Combine with: pintxos tour, Michelin Star rest.
A pleasant walk will allow us to discover the essential places in Bilbao ...
The elegant Arriaga theater, the narrow and bustling streets of Casco Viejo with countless shops and bars where tasting some pintxos, the Cathedral, the banks of the Ibaizabal River, Bilbao la Vieja, Plaza Nueva and the "ensanche" ...
We will finish our visit at the Guggenheim Museum, an architectural jewel by Frank Gehry, whose imposing silhouette of titanium and glass has become a symbol of the Basque capital.
OTHER EXPERIENCES IN BASQUE COUNTRY