Euskadi, mountain & sea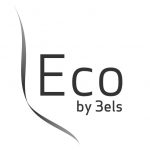 Recommended:
 Duration: 2-4 days

 Time: 9AM-10PM

 Best season: all year

 Combine with: Michelin Star restaurant, charming accommodation
The Basque coast and interior landscapes well worth a stop for several days. Beautiful sceneries of rugged coast, the Urdaibai estuary, Laga Beach, Oma Forest, the beautiful fishing villages of Getaria and Zarautz, the Urkiola Natural Park...
We will take you trekking, to discover the life of fishermen and shepherds, to learn about the production of anchovies and cheese and, of course, to taste them! Afterwards, to relax from a busy day of activities, we have dream-like accommodation for you ... You won't want to leave!
OTHER EXPERIENCES IN BASQUE COUNTRY