The magic of Rioja Alavesa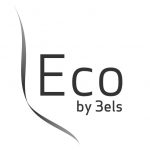 Recommended:
 Duration: 2-4 days

 Time: 9AM-1oPM

 Best season: all year

 Combine with: gastronomic tour
When you visit the Rioja Alavesa for the first time, you know you will want to come back. Its landscapes, aromatic smells, villages, architecture, wines, its people, all make this region a magical place.
We offer a tour around the most emblematic villages, along our selected range of wineries from the most traditional to those using the latest technology, exquisite cuisine, relaxing, charming accommodations, activities, nature and, of course, wine ...
We are not going to run out of wine here!
OTHER EXPERIENCES IN BASQUE COUNTRY